B2B online communities. This might still seem abstract for a lot of us. And even if we would love to read something like "Snap wrote on 2nd of August 2016 on your group "Social Network besties" : Hey y'all, any good recommendation for IP lawyers since @instagram copied my whole stories concept yesterday ? Thank for your help. NB : @admin could you ban @instagram from our group for breaking our rules?", B2B online communities are actually a growing places to network or exchange recommendations and good practices between managers and business owners.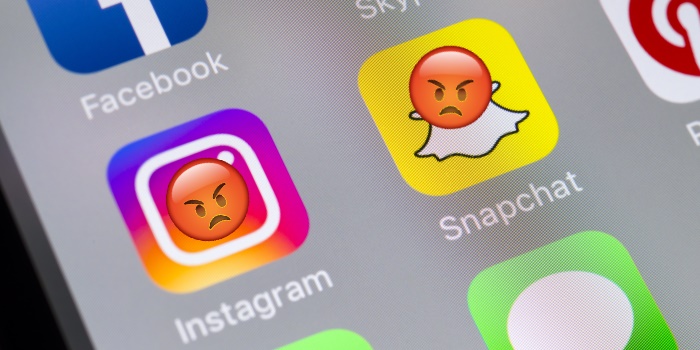 Wether it be marketers trying to reach to their target, sales people connecting with prospects, start-up founders trying to gather knowledge or managers trying to solve HR problem, networking has always been presented as a key to success in business. However, beyond obvious motives, there is a strong interest in understanding what influence communities members to actively participate with their peers over time and after their first needs have been met. In their article "Factors affecting active participation in B2B online communities: An empirical investigation" (2017), Gharib, Philpott and Duan explored empirically for the first time what elements influence members' decisions to  actively take part in a B2B online communities.
Using both social exchange and information system success model, the authors tested a series of different variables potentially influencing members active participation. The authors defined active participation in a B2B online community as follows "community members carrying out several activities on a regular basis (e.g., daily or weekly). These activities include logging on to the community website, keeping their profile up to date, complying with community rules and regulations, posting quality messages that engender discussions, and replying to posted questions".
So at that point, any guess on what might influence businesses to reach to peers for advice ? Basing their research on proven factors in "traditional" online communities, you might first get surprised by the studied factors. But keep reading, it will soon make sense.
After a first qualitative research to adapt active participation measurement to B2B context, the authors gathered survey answers from 521 online communities members from 40 discussions forum on Linkedin. This is the largest qualitative studies conducted so far on B2B online communities and thus set-up the ground for further researches on the field.  Throughout their paper, several factors from social exchange theory and information system success model are analyzed within the spectrum of business relationships :
The participation to B2B online communities is generally interested. However to make it work, the exchange of information must be as reciprocal as possible. Members will keep participating actively, for instance by providing advice, only if they believe that someone else will help them out whenever they will need information as well. In social exchange theory literature, this is referred as a cost/benefit relationship. Framed like this, B2B online interactions seems very rationalized exchange of information .. or are they ?
Indeed, the authors confirmed previous studies's findings on commitment in online communities.  Some B2B online communities members develop a  strong sense of belonging and emotional attachement that drives them to keep actively participating in the forum discussion.
Even if the direct relationship between active participation and trust were quite low in their study result, trust is an important part of the global mechanism of online participation in B2B online communities as it impacts affective commitment. Indeed business owners and managers on discussion forum are brought to share their companies best practices which make them vulnerable. In consequences, it is crucial that members trust each others to put their knowledge at good use.
Information, system and service quality
From an information system point of view, the authors studied different quality components of online communities forum/website. Information quality,  in respect to their relevance, informativeness or form and system quality, in respect to their security, reliability and usability plays a role in trust beliefs development. In addition to that, the authors discovers a steady relationships between service quality and active participation in the form of service provided by in-group moderators. Indeed, moderators plays an extremely important role to enforce group rules (eg : type of publication allowed) and ensure content quality. For instance, I am members of the Facebook Group "French startups" that counts more than 24 000 members in which rules are very clear and moderation obvious : no advertisement, no internship offers etc. I really appreciate that only relevant topics from entrepreneurs helping out each others are brought up in my Facebook feed.
As mentioned above, the authors used factors from the online communities literature and pre-modeled which leads me to think that there might be more out there to explain active participation of B2B online communities members and that the choice of factors to study was restricted by the model choices. One should not forget that even in a B2B context, forum discussion are still individuals interacting. For instance, it might be sounds to suggest that some participants might be more experienced and knowledgeable and that contributing on these forums increases their self-esteem and needs for recognition. As pointed out by the authors, there is still a lot that we can learn from online communities members interacting in B2B context and we hope to read more studies about it soon.
Reference: 
Gharib R, Philpott E, Duan Y (2017), "Factors affecting active participation in B2B online communities: An empirical investigation", Information & Management, Vol 54 (4)